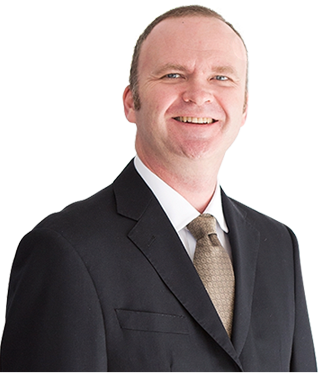 Dr. Oliver J. Brown
FRCOG FRANZCOG
Obstetrician & Gynaecologist
Dr Oliver Brown is a dedicated specialist surgeon whose focus is in Obstetrics and Gynaecology. He is the senior male private obstetrician in Newcastle.
Dr Brown received his postgraduate training in the UK and Australia, and undertook thorough training in all aspects of routine, high risk and operative obstetrics.
His approach to obstetrics has a natural focus and his rate of caesarean section is consistently lower than the average without compromising outcomes.
He has a wide experience in general gynaecology, both medically and surgically. Dr Brown is an expert vaginal and keyhole surgeon with extensive surgical experience in performing general gynaecological operations and specialised surgeries such as difficult hysterectomy.
Education
Undergraduate
Bachelor of Science (BSc. Medical Science) - St Andrew's University, Scotland, 1992
Postgraduate
Bachelor of Medicine Surgery (MB ChB) - Manchester University, England, 1995
Member of Royal College of Obstetrician and Gynaecologists, (MRCOG) London - 2001
Fellow of Royal Australian and New Zealand College of Obstetrician and Gynaecologists (FRANZCOG) - 2006
Diploma of the Faculty of Family Planning (DFFP) - 1998
Minimal Access Surgery Certification, Laparoscopy (RCOG) - 2004
Urodynamics Special Skills Module Certification (RCOG) - 2005
Awards
Distinction in Medicine, Manchester University - 1995
The Arbuthnott Prize, Victoria Hospital, Blackpool. UK - 1996
Memberships
Royal Australian and New Zealand College of Obstetricians and Gynaecologists. FRANZCOG
Royal College of Obstetricians and Gynaecologists, London. FRCOG
NSW Medical Board, Australia. Registered since 1998 with no restrictions.
Australian Health Practitioner Regulation Agency (APRHA) Registered
Current Appointments
Newcastle Private Hospital
Consultant in Obstetrics and Gynaecology

October 2007 to present
John Hunter Hospital
Honorary Medical Officer

October 2007 to present
University of Newcastle
Conjoint Lecturer at University of Newcastle NSW

May 2006 to present
Training
Dr Brown spent 2 years training in Obstetrics and Urogynaecology in Sheffield, which is the same length of time required for subspecialty training, and was actively involved in the process to help gain accreditation for the unit to become a training centre for sub-specialists in Urogynaecology. This was granted in 2006.
Ongoing Training and Education
ICS annual conference. Tokyo. Japan

Sep 2016

RCOG/RANZCOG World Congress, Brisbane

Apr 2015

ISPP International Conference. Sydney

Oct 2013

IUGA annual conference. Brisbane

Sep 2012

UROGYNZ conference. Queenstown. New Zealand

Oct 2011

ASOG triennial conference. Tokyo. Japan

Sep 2007

ICS annual conference. Christchurch. New Zealand

Aug 2006
Appointments Held
Locum Consultant in Obstetrics and Gynaecology
City Hospital, Nottingham, UK

Oct 2005 – Feb 2006

Senior Registrar in Obstetrics and Gynaecology
Jessop Wing, Royal Hallamshire Hospital, Sheffield, UK

Oct 2003 – Oct 2005
Special Interests
Urogynaecology
My special interest is Urogynaecology and I have completed a special skills module in urodynamics awarded by the RCOG.
I am experienced in all aspects of medical and surgical treatment of urinary problems. This includes:
Urodynamics - performing and interpreting
Surgery
Various surgical treatments including TVT, slings and colposuspension
Vault prolapse repair including sacrospinous fixation, abdominal sacrocolpopexy and laparoscopic sacrocolpopexy.
Clinics
Perineal trauma - having run a clinic at the John Hunter Hospital providing follow up for women with 3rd or 4th degree, or extensive perineal tearing at childbirth.
Minimal Access Surgery
Experienced in performing diagnostic and operative hysteroscopy and laparoscopy. I have completed my RCOG level 2 MAS accreditation in laparoscopy.
In operative laparoscopy I am experienced in:
Ovarian cystectomy
Adhesiolysis
LAVH and
Treatment of ectopic pregnancy
In operative hysteroscopy I am experienced in:
Resection of uterine septum
Submucous fibroids and
intrauterine synechiae
Out-patient hysteroscopy
Imaging Experience
I am experienced in performing diagnostic ultrasound scanning in Obstetrics and Gynaecology.
Obstetrics
In obstetrics I have wide experience in correctly managing normal and abnormal labour, as well as instrumental and operative deliveries.
I am confident with instrumental delivery and due to my length of experience now only very rarely find the need to use obstetric forceps in my practice.
I have been trained in vaginal breech delivery and have continued to perform them during my career. I have a commitment to women's choice and try to be a non-interventional obstetrician, especially with normal labour.
However when I identify a problem in labour that requires action I am quick and resolute to act.
Peer Reviewed Publications & Presentations
Since 2005
O Brown, A Bisits. Obstetric-induced incontinence. Australian and New Zealand Journal of Obstetrics and Gynaecology. Vol 47, Issue 2, p 152 - April 2007
'Audit of sacrospinouscolpopexy 1997 – 2003'. Jessop Wing. Sheffield - Sep 2005
S Radley, O Brown. Does surgery for prolapse address the symptoms that concern women? Hospital Medicine, 66(3): p158-162 - March 2005
O Brown. Direct current cardioversion in pregnancy - British Journal of Obstetrics and Gynaecology. 110(7): p713-714 - July 2003;
O Brown. Knots of the umbilical cord. British Medical Journal,; No 7347: 324/p1226. Minerva - May 2002
Prior to 2005
O Brown, N Davidson, J Palmer. Cardioversion in the 3rd trimester of pregnancy. Australian and New Zealand Journal of Obstetrics and Gynaecology,; 41(2) p241-243 - May 2001
'Congenital Uterine Abnormalities'. Presentation to the Tony Buhagiar Awards, at the Metropolitan O & G Society Presentation Day. Sydney - Nov 2000
O Brown. Twin pregnancy in a uterus didelphys with unilateral placental abruption and onset of labour. Australian and New Zealand Journal of Obstetrics and Gynaecology,; 39(4): p506. Nov 1999
O Brown. Pregnancy after Endometrial Ablation Journal of Obstetrics and Gynaecology (19): p563 - Sept 1999
Dr. Oliver J. Brown
Newcastle Private Specialist Centre
Suite 1.1
26 Lookout Road
New Lambton Heights, NSW 2305